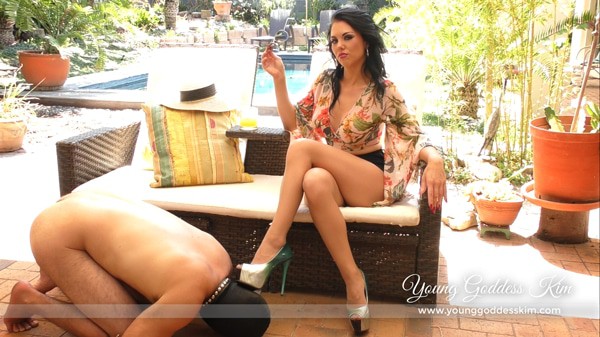 Attention fanslaves:
From this day until 15 January 2018, you have the chance to earn My acknowledgement and more.
I will be rewarding the first fanslave ever to receive a delectable selection of My personal worn items as seen in pics below. The fanslave that earns this rare honor will also WIN a 20 min approved CUSTOM POV CLIP. The only thing better than being blessed with My most intimate, well worn items, is worshiping Me in them. This will bring you one knee closer.
Rules:
• From now until 15 January 2018, you will buy My C4S clips via this link only:
Bookmark it now
• you will notice that this link is directed to My Clips4Sale store, however it has a special code at the end (/cid9910e6211878f088fc458cf043) this is the contest code that counts, so always buy My clips from this special link above
• There will be 1 winning fanslave – the most desperate to please Me, that has bought the most clips at the end of the contest. So, prove your devotion and impress Me with consistent, large clip orders.
• NB. To qualify you must send an e-mail to younggoddesskim@gmail.com and attach a screenshot of your first clip order purchased via the link above, I will respond with confirmation and a personalised photo.